1933 – 2023
90 Years. One Purpose.
In 1931, Georgia B. Parsons was asked to represent her Elementary Teachers' Club at an annual convention of public school superintendents. She went to local lenders looking for a loan to buy a new wool suit for the occasion but was turned down because the lenders "didn't favor teachers' loans."
To get money for her new suit, Parsons had to go to a loan shark who charged exorbitant interest rates.
Parsons realized then that teachers deserved a financial institution that would take their needs seriously. "The idea was born right then and there," Parsons said. "Some day the teachers will have their own credit union."
On July 10, 1933, Parsons and 10 other teachers and administrators joined together to charter the Los Angeles Teachers Credit Union. The rest is our history.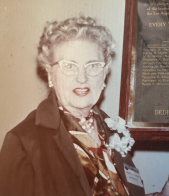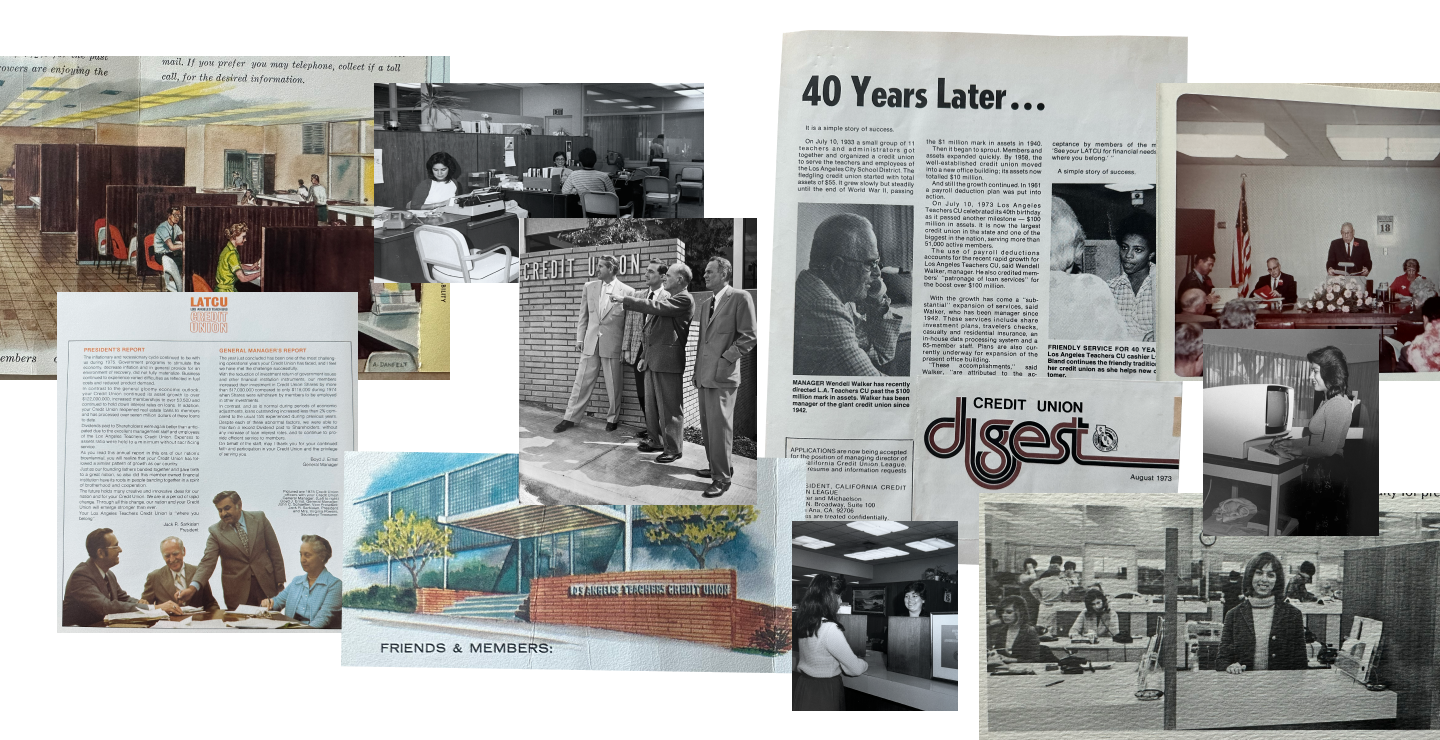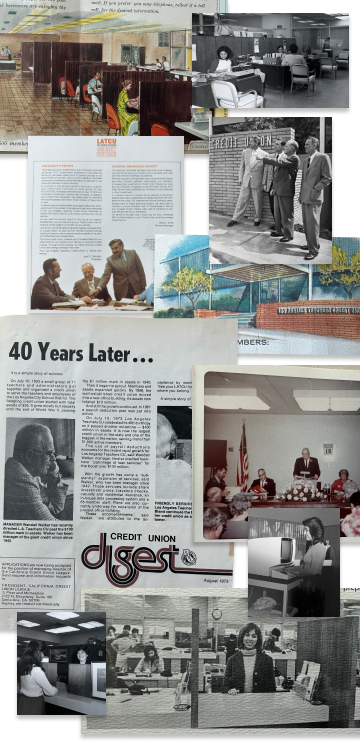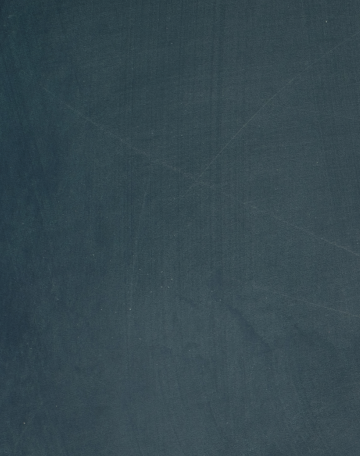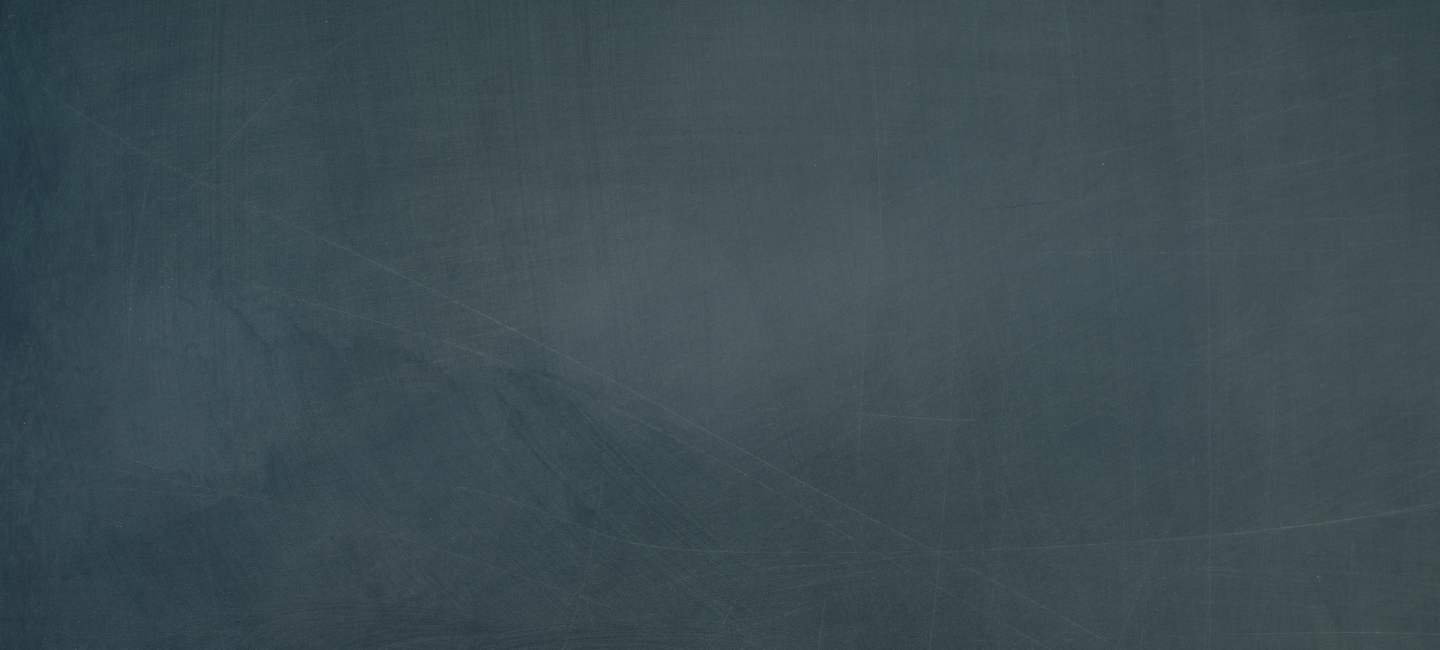 Milestones in Our History
11 educators started the Los Angeles Teachers Credit Union with $55; 82 members joined in its first year
1933
Grew membership to 3,110 with $1.5 million in loans and $448,160 in shares
1938
Reached $61.9 million in assets as California's largest credit union
1969
Celebrated 40th anniversary with 50,000 members and assets over $100 million, the largest teacher's credit union in the country
1973
Changed name to California Credit Union
1995
Grew to $1 billion in assets with 100,000 members
2002
Joined forces with North Island Credit Union to serve the greater San Diego and Riverside county communities
2017
Expanded into Orange County, opening a retail location in Santa Ana
2020
Exceeded $4.5 billion in assets with nearly 200,000 members
2022
Since that time, we've become one of the largest credit unions in California, serving nearly 200,000 school employees, community members, and businesses with assets of over $4.5 billion and 24 locations from Santa Clarita to San Diego.
While much has changed over the past 90 years, Ms. Parson's legacy remains firmly in place, guiding our commitment to support the dreams of our members.